International Senior / Veterans Tournament in Ostend - Belgium
The lovely sporting venue is located directly behind the seafront boulevard of Middelkerke. This is where the Sirene Cup will take centre stage. It's a beautiful location for a great international seniors tournament, especially since other kinds of fun won't be hard to find once the competitions are over. Participants can walk straight onto the boulevard! The casino awaits you, as do many other forms of entertainment, restaurants, nightlife and the like. And there is plenty on offer, since the boulevard extends all the way to Ostend.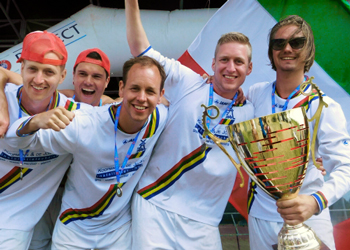 TOURNAMENT PROGRAM
TOURISTIC INFORMATION
ARE YOU INTERESTED FOR THIS TOURNAMENT?