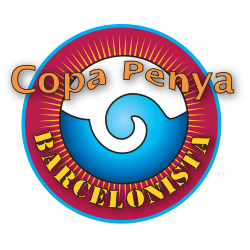 BARCELONA / TORDERA - SPAIN
International Senior / Veterans Tournament in Barcelona / Tordera - Spain
There is no region in the world where as many foreign teams visit each year as to the Costa Brava, the popular coast north of Barcelona. The combination of an international sporting competition and the many tourist attractions, especially in Lloret de Mar, draws in teams from across Europe. It is no surprise, then, that the Copa Penya Barcelonista has an impressive international field of participants each year. 
TOURNAMENT PROGRAM
TOURISTIC INFORMATION
ARE YOU INTERESTED FOR THIS TOURNAMENT?