BARCELONA / BLANES - SPAIN
International Youth Tournament in Barcelona / Blanes - Spain
Nowhere in the world attracts as many foreign teams each year as the Costa Brava, the popular stretch of coast north of Barcelona with resorts like Lloret de Mar, Santa Susanna and Malgrat de Mar. The combination of an exciting international competition, the many tourist attractions and a truly unique in Spainsports park with 15 beautiful grass pitches draws each year round 1000 teams from the whole of Europe and the United States.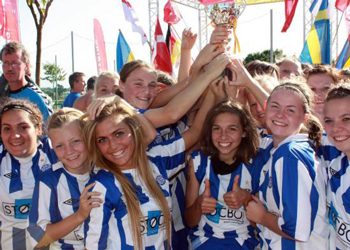 TOURNAMENT PROGRAM
TOURISTIC INFORMATION
ARE YOU INTERESTED FOR THIS TOURNAMENT?